Payments & Insurance
Kingwood Orthodontics accepts most insurance plans, payment forms, and has multiple payment plan options to suit your needs. We know this is an investment for you and your family and we want to make it an easy process. More specific information is provided below:
Affordable Pricing
The cost of your orthodontic treatment will depend on your individualized treatment plan. Factors such as the type of treatment you seek, the complexity of your case, and your orthodontic goals will affect your treatment plan and price.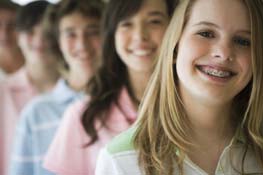 Most Insurances Accepted
Kingwood Orthodontics accepts most dental and orthodontic insurance plans.
If you have insurance that will be covering a portion of your orthodontic treatment, we will assist you in handling all necessary insurance claims paperwork.
Financing and Payment Plans Available
Kingwood Orthodontics offers a number of financing and payment options in order to suit most budgets. Our staff will review each option with you, along with any applicable family or in-full upfront payment discounts that you might be interested in.
Payment Methods
We accept checks, cash, and most major credit cards.